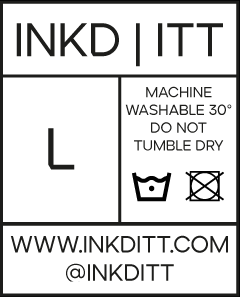 Thank you for purchasing one of our products. We love creating these masterpieces and we want you to be able to cherish them too.
Please only wash our clothes on the delicate cycle of your washing machine.
Maximum Temperature – 30 Degrees
To ensure the longest life possible, we recommend that you do not tumble dry your apparel.